A new season is coming, and for some, this sparks a time to reorganize and declutter their home and office space. As you are getting started with the steps to organize your cozy home, consider the beauty and functionality of wicker baskets. These baskets are very eco-friendly. Why? These are the top 3 reasons why wicker storage baskets are eco-friendly that Greenvibe wants to reveal.
Our storage baskets are eco-friendly, durable, and long-lasting, crafted from seagrass and water hyacinth, sustainable and natural materials. Sustainable baskets will be there for you over time, or when you're ready for your upcoming cleaning session. With ample storage functionality, wicker baskets can satisfy all your tidying needs. Besides, it is suitable for all types of interior decoration, from minimalist to modern, and will add a rustic look to your living space.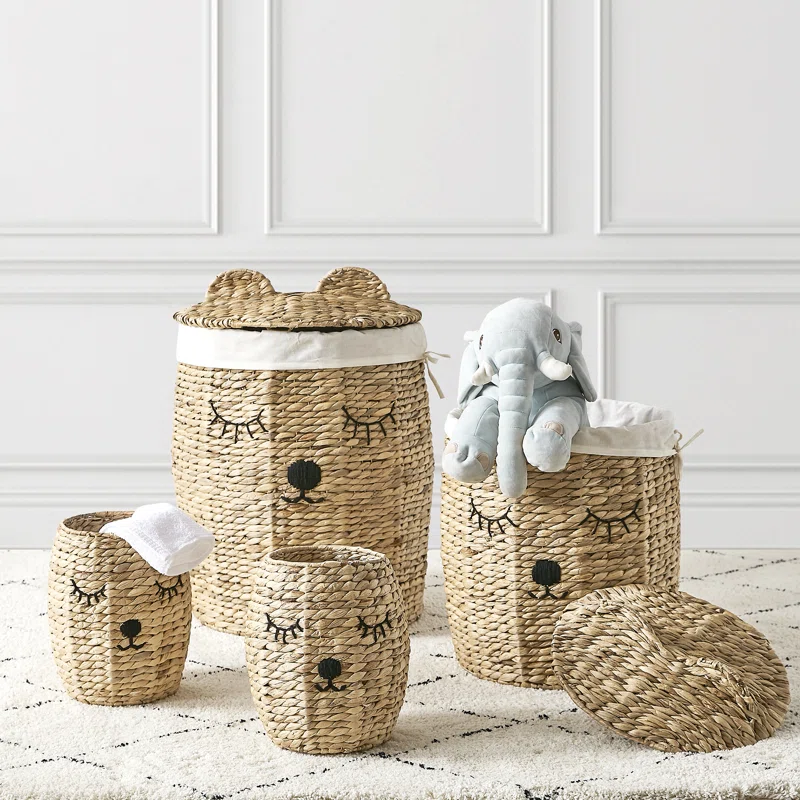 When looking for eco-friendly handicrafts, these wicker baskets are a good choice. Why? Here are three A-reasons why wicker baskets are an excellent environmentally friendly option:
1. Are made from sustainable and renewable materials
Wicker baskets are made from seagrass and water hyacinth, which are both naturally renewable materials. Seagrass and water hyacinth are plants that can grow naturally without human intervention. They are typically pesticide-free because it is harvested from the environment.
Creating sustainable baskets with seagrass and water hyacinth also creates eco-friendly baskets that will bio-degrade if and when discarding them. Even our wicker finish is handcrafted with care, using water-based lacquer instead of the toxic chemicals in traditional oil polishes. As a result, these Greenvibe handicraft baskets are non-toxic, extremely safe, and environmentally friendly.
2. Are reusable and durable
Using high-quality seagrass or water hyacinth wicker baskets to decorate, organize, and declutter your home is an excellent way to contribute to the preservation of the Earth's resources. These storage baskets will last for years with minor wear and tear.
Have you ever received a gift of handcrafted baskets and wondered how to properly use them? Wicker baskets are ideal to use as laundry baskets, office storage, and off-season clothing storage, including trash baskets. Put an end to cheap plastic bins and bags in favor of reusable beauty.
3. Are made by skillful local artisans
Our multipurpose baskets are meticulously handwoven by local Vietnamese artisans. To keep seagrass making alive, generations of artisans pass it down to the next generation. To make the products more unique, handicraft products are increasingly modified to suit the times. As a result, each product is distinct, thanks to the knitting and textures. Therefore, they never go out of style.
Greenvibe will recommend you our hottest products
Do you need any more convincing that sustainable baskets are ideal for your space? Whatever room you require assistance in, there is a wicker basket that can help. We enjoy using them as pantry organizers and for product display in the kitchen. Alternatively, laundry baskets or waste baskets can be used.
Choose an eco-friendly wicker basket, for a greener and more sustainable life!
Greenvibe is also a supplier of handicraft home decor products – from natural placemats and coasters to wholesale baskets and trays. We value quality, trust, and effectiveness in our business ventures.