It's the most beautiful time of the year – Lights fill the streets spreading so much cheer! Have you made your list and double-checked it? Greenvibe's holiday gift guide includes ideal wicker basket gifts for those who are always nice but perhaps a little difficult to buy. Check out our clever collection of one-of-a-kind wicker basket gifts to make the holidays extra special for those who mean a lot to you.
People who often go out
These are people who often have to go out to do important things. Therefore, they always carry with them raincoats or umbrellas to protect themselves from the rain and sun.
So they need a seagrass bin right next to the door to conveniently store those items. It will make them more comfortable every time they go in and out of the house.
People who like neatness
The set of 4 water hyacinth baskets comes in many sizes, giving the person the freedom to choose the items they want to store. They will help the person's space stay organized and brighter.
Children
Kids love clutter and cute fun items. You can teach them how to tidy by giving them a colorful and cute item and making them tidy up around it. Dairy Cow Hyacinth Basket will help you do that.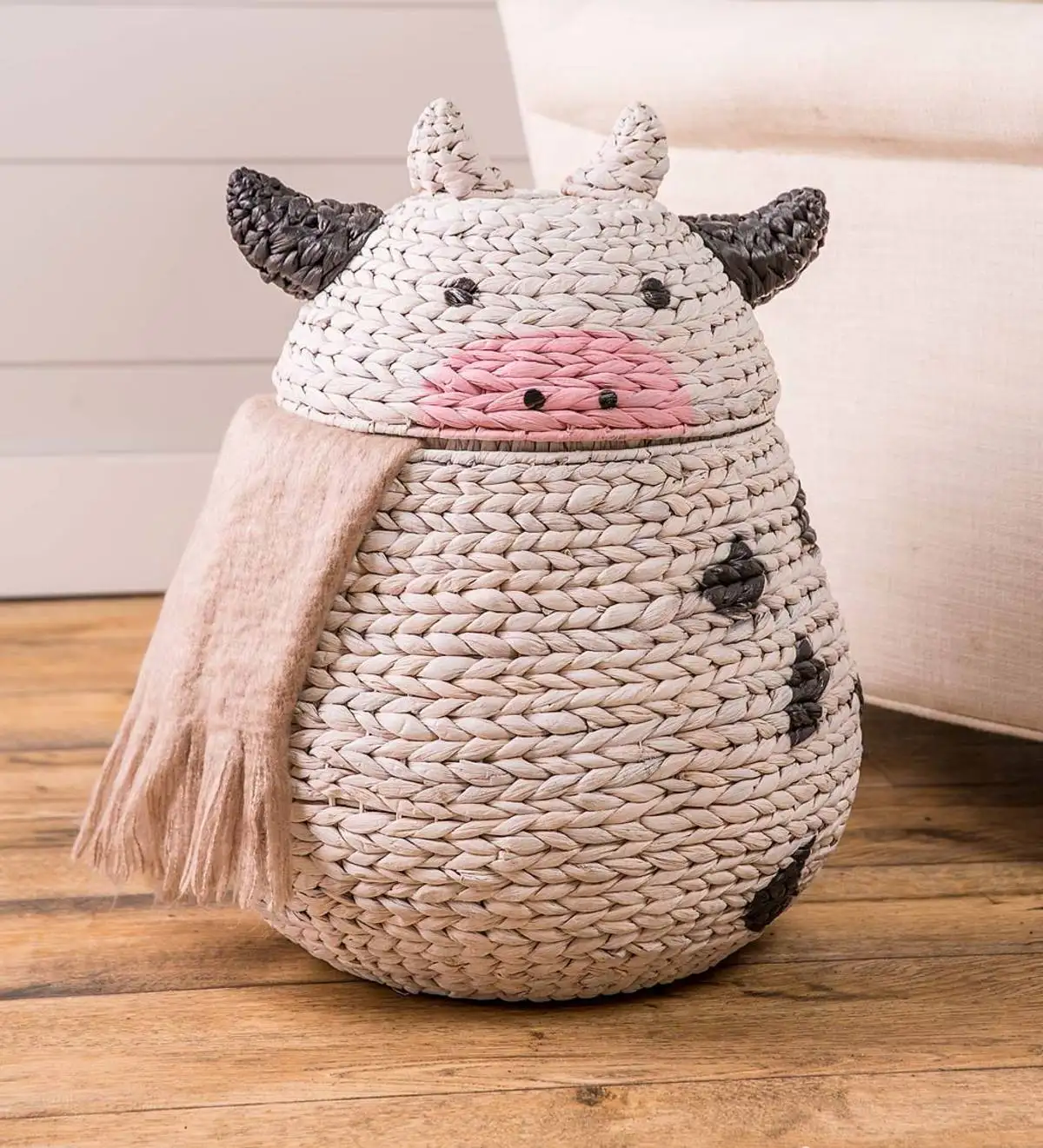 Planting enthusiast
A basket that has both storage potential and the ability to hold a houseplant is a necessity. Our seagrass belly basket will help solve that. You can use it as a planter, or when you don't need to grow plants, you can also use it as a storage basket.
Lovely neighbors
A seagrass storage basket with high aesthetics can store many things and is very reasonable to use as a gift. Giving to your neighbors will make the relationship between the two sides become closer.
These are the items that Greenvibe recommends for you as gifts for your loved ones. Towards the end of the year, gift-giving occasions are increasing and you should think about meaningful gifts right now. If you are still not satisfied with these items, please click here to view Greenvibe's wholesale product pages immediately. There are many dishes for you to choose from freely.
Greenvibe is also a supplier of handicraft home decor products – from natural placemats and coasters to wholesale baskets and trays. We value quality, trust, and effectiveness in our business ventures.
Click here to check out our wholesale handicraft products!