Summer has come. It is time to use handicraft planters to drive out the heat, bring in cool air, and green up your living area.
The primary materials of these handicraft planters, seagrass, and water hyacinth, are meticulously grown and taken care of to ensure the highest quality. They are superior to other materials like plastic or rattan, thanks to their durability, long-term use, non-harmful odor, and environmental friendliness. These planters also have a thin plastic lining inside to keep water from damaging the material.
All indoor plants have the wonderful ability to regulate the atmosphere of your home, and can greatly help users relieve stress with their lovely presence.
With these planters – made of seagrass and water hyacinth with a distinctive knitting pattern, your living area will have a more harmonious yet fashionable look which is sure to impress visitors.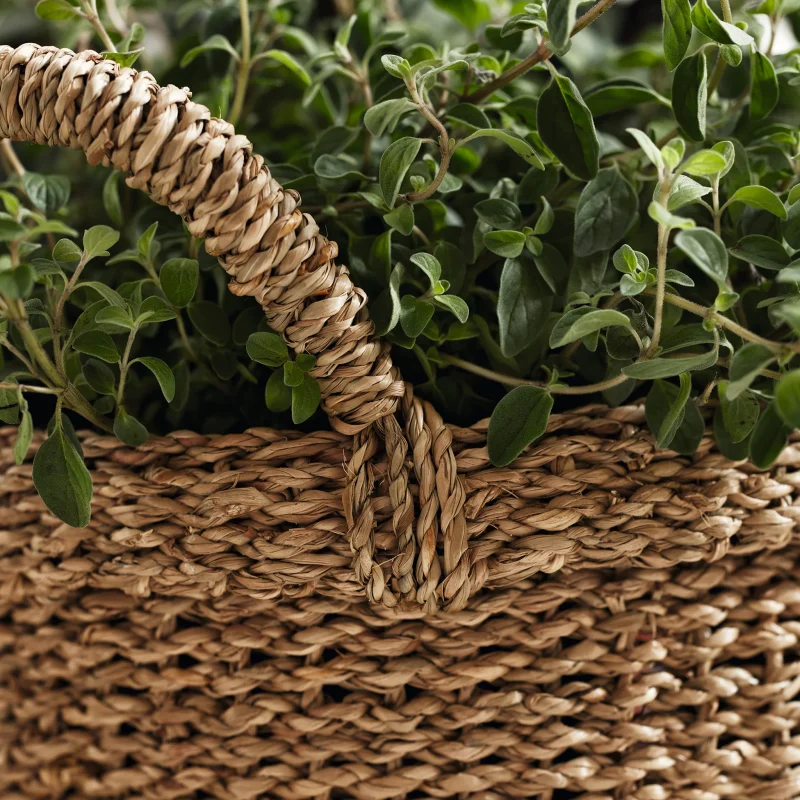 Seagrass planter
There are many types of handicraft planters with different materials and designs, to be placed in different spaces. Greenvibe will recommend some of our most popular planter designs.
Large handicraft planters
There is no denying that people often use large handwoven planters to decorate their homes with indoor plants. This type of planter is usually used in large, airy spaces, and is mainly made from sustainable materials – seagrass, water hyacinth. Combined with an exceptional knitting pattern and distinctive design, it is an indispensable item in the home. It is extremely suitable for all types of decor styles, from simple, rustic, and classic to modern.
Users can pair them with large indoor plants like mother-in-law's tongue, dumb-cane, bergamot, and so on.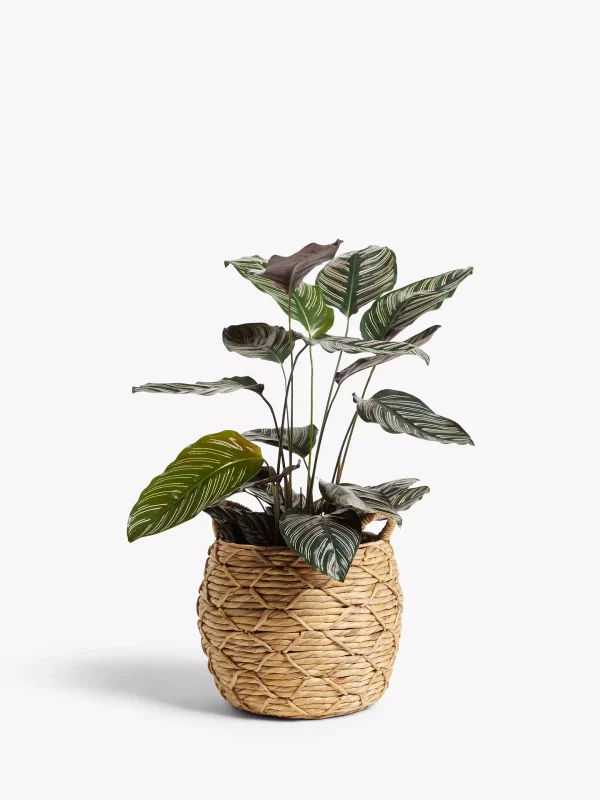 Large Seagrass Planters
Users will find it easier to take care of plants and soil with this size. The mouth gap is wide enough to easily water plants, fertilize, and monitor the quality of plants and soil. In addition, these Greenvibe plant pots can also be used as a multi-purpose basket, which can hold a variety of home furniture based on your needs.
Mini planter
It is a great option if you have a small house but don't want to give up the green lifestyle. With a small, minimalist size, users can place these pots on desks, living room tables, or windows. Greenvibe's planter baskets are convenient to move around and still maintain the attractiveness of the decorative space. Seagrass plant pots are expertly crafted; the designs range from simple to patterned, with sophisticated knitting techniques. Perfect for studying, working, or relaxing areas.
Suitable plants to use include golden pothos, spider plant, aloe vera, succulent, aroid palm, and so on.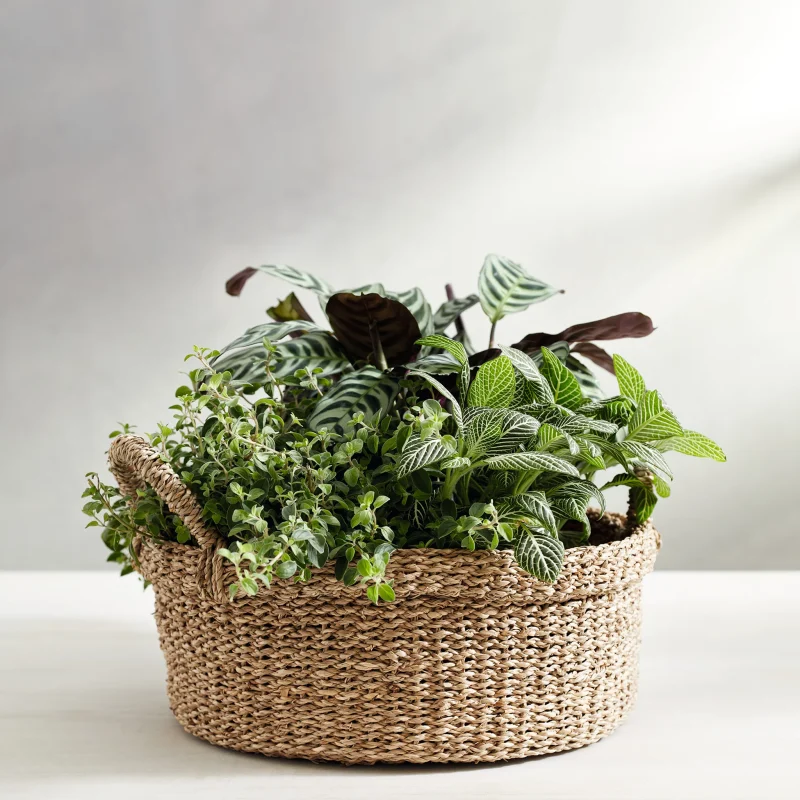 Mini Size Seagrass and Water Hyacinth Planters
To keep pests and diseases at bay, indoor plants need routine maintenance and pruning. With these pots, it will be more convenient for users to keep track of the plant's health. Just a glass of water can make the plant lusher. These handicraft planters are also excellent for storing tiny items like pens, rulers, etc. when your plant is not in use.
Hanging planter
Seagrass and water hyacinth hanging planters are Greenvibe's final recommendations in this post. Hanging planters are perfect for a home that has some open, hanging space, and need a greener touch. These items are flexible, with natural and dyed seagrass to create a variety of unique yet simple textures and styles. The hanging rope is sturdy, ensuring your tree can grow naturally without the pot loosening or falling.
Greenvibe recommends the best plants for this planter: petunias, periwinkle, betle, ivy, etc.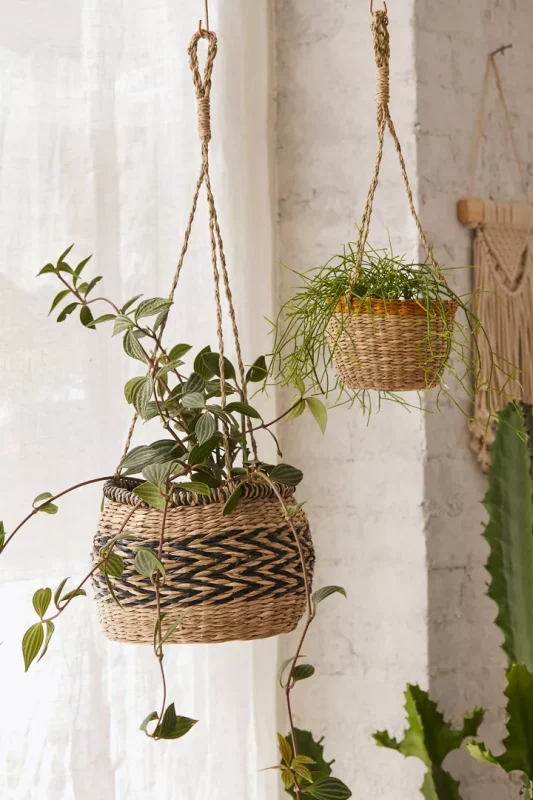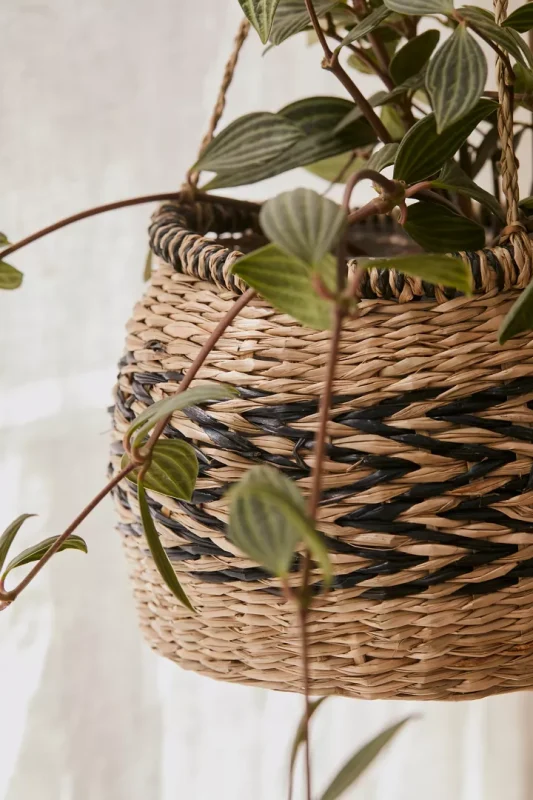 Seagrass and Water Hyacinth Hanging Planters
Typically, these plants should be placed in an outside area, such as outside the porch, room balcony, or near the window. Those places have plenty of light for plants to grow.
­­­­­­­­­­­­­­­­­­­­
Greenvibe currently has a wide variety of planters products and always updates the latest models with the highest quality, reasonable prices and a huge selection of designs.
Please click on the link below to view our planter products!
https://greenvibeltd.com/potfolio/vase-pots-planters/
Contact Greenvibe immediately for the best support!